March 11 - 12, 2020
Welcome to Commerce Virtual Summit! This Summit brings commerce industry leaders together to deliver thought leadership and learning opportunities to leaders and decision makers. The sessions will introduce the latest developments and future direction in Sitecore Commerce and the industry in general. Make sure to RSVP below and download the calendar invites.
DAY 1: MEASURING AND MANAGING CUSTOMER EXPERIENCE
Understand what Influences your Business: Sitecore Experience Platform analytics with Power BI
9:00am - 9:45am PST
Data is more interesting to explore when it is presented in the interactive and responsive format. It helps optimize digital presence, and give marketers and executives a holistic view of transactions, conversions, and interactions both online and offline. We can quickly merge multiple data sources to create an easy to use dashboard enabling data-based decision making through visualization. With Power BI and Sitecore, marketers can ask questions about their site's trends in natural language via voice and chat. Get business intelligence answers by asking "how many visitors logged in yesterday?" or "what was the total amount of sales last week?" This session covers connecting Sitecore to both xConnect and Experience Commerce with Power BI, how to model data, merge data sources, define relationships, and enable your data for conversational intelligence by marketers, all in a self-service manner.
Host: Benjamin Adamski and Boris Brodski – Sitecore MVPs, Digital and Solution Architects from Avanade
Automated recommendations for your storefront: Measuring your recommendation strategies

10:00am - 10:45am PST
Product recommendations is a core part of any ecommerce site. There are many strategies and algorithms on how to establish the best recommendations for your users. This presentation walkthrough will demonstrate building a simple product recommendation component for Sitecore SXA. Secondly, and most importantly, it will show the way to measure and evaluate different recommendation strategies and placements.
Host: Roland Villemoes – Multi-year Sitecore MVP from Alpha Solutions
Tracking Commerce and Product Engagement
11:00am - 11:45am PST
Today, there will be an average of six internet-connected devices per person. These days, the average shopping journey is fragmented into multiple short bursts across multiple devices. More than ever, it is important to measure product interest, be it from a product level, campaign level, or otherwise. Join this session to learn how unlocking these capabilities will provide a data source that enables actionable insights, driving incredible value to your organization.
Host: Jay Sanderson – Global Product Specialist for Experience Commerce from Sitecore
Personalized Commerce At Scale
12:00pm - 12:45pm PST
A personalized shopping experience is one of the key challenges for many customers, who are looking for a relevant experience, personalized to their innate desires and behaviors. Sitecore offers a rule-based personalization engine that enables you to deliver targeted content to your visitors based on several criteria. However, what if you wanted your personalization to go beyond general content and control product information itself, such as pricing, images, and inventory? Learn how to personalize any product information, and use Experience Platform analytics to measure your personalization effectiveness, helping you make real-time, data-driven commerce decisions.
Host: Yassine Alahyane – Sr. Commerce Developer from XCentium
DAY 2: PREPARING FOR GROWTH
Let's Talk (e)Commerce Projects!
9:00am - 9:45am PST
Commerce projects are exciting! But what if the team does not fully understand or follow fundamentals of e-commerce in context of a project – the basic commerce terms. The goal of this session is to help team leads and decision-makers, who are already involved in commerce projects or plan to be – to learn and understand e-commerce terminology and overall project flow for an e-commerce website. An overview of what to expect and be better prepared for, while working on an e-commerce project.
Host: Hetal Dave – Technical Architect from Verndale
Data Driven Search – optimize the search relevance using Sitecore Experience Commerce Data
10:00am - 10:45am PST
Searchers are driving a lot of revenue from your e-commerce solution – so you need to cater to them by bringing relevant search results. Making searches relevant is not easy, however, using Sitecore Experience Commerce to collect data and drive segmentation, and integrate this collected data into your e-commerce search will improve the search relevancy tremendously. We will show you how you can use predictive personalization from the Sitecore Experience Platform to segment your users – and use the Experience Commerce Collected data to train Apache Solr with Machine Learning to create more relevant results. We will use the Apache Solr Learning to improve search results – and use predictive personalization to drive you to the right ranking models.
Host: Klaus Petersen – Multi-year Sitecore MVP from Alpha Solutions
Preparing Sitecore Experience Commerce for Special Events
11:00am - 11:45am PST
Special events like Super Bowl, sales, flash campaigns, and holidays can pack a pretty good punch in terms of traffic. Statistics show that even the biggest brands fail to prepare correctly. On Black Friday 2019 Costco lost an estimated $11M in online sales during Thanksgiving! In this session, we'll cover the steps involved in properly preparing your Sitecore XC environments for special events.
Host: Vasiliy Fomichev – Sitecore MVP, Director from Team One
Bring Sitecore Experience Commerce to the Brick and Mortar store
12:00pm - 12:45pm PST
Driving online commerce is a cornerstone of the Sitecore Experience Commerce platform. To support Retail with both online and brick and mortar stores, we have integrated a Tablet-Assisted Selling" solution from Ka-Ching. With Tablet-Assisted Selling you can enable cross-channel scenarios like endless aisles and make stores ready for the Holiday season. You can strength the cross-channel scenarios and benefit from your Experience Commerce investments even more. Learn about how we have integrated the Ka-Ching application to the Experience Commerce stack – and learn some of the benefits this can give.
Host: Niket Ashesh – Multi-year Sitecore MVP from Alpha Solutions
SPEAKERS
Vasiliy Fomichev
Sitecore MVP, Director at Team One
Digital practice lead, visionary, radical, yet open-minded & people-focused technology enthusiast specializing in Sitecore Content Management System (CMS), Sitecore Commerce (SXC), artificial intelligence (ML with R#) and Blockchain. Helping brands drive the most value out of their invesments in Sitecore.
Jay Sanderson
Global Product Specialist for Experience Commerce
An experienced Digital and Commerce Strategist based in Melbourne, Australia. Jay Sanderson has 20+ years of expertise in all things digital marketing, e-commerce, and web-related, and has had great successes in the space. He is passionate about increasing growth, improving customer experience, expanding lifetime customer value and reducing cost-per-acquisition through digital strategies.
Klaus Petersen
Sitecore MVP, Partner at Alpha Solutions
Driving Sitecore solution to the next level has been the joy of most of the professional life of Klaus Petersen. Klaus has a long tenure as a Sitecore Technology and Commerce MVP (10+ MVP awards received) and keeps bound at Sitecore solutions, customers as well as the Sitecore Product Teams to deliver valuable products that can fulfill the customer aspirations to build world-class experiences for customers.
Benjamin Adamski
Sitecore MVP, Digital Architect at Avanade
A highly innovative Digital Architect, Ben blends innovative technology platforms together with deep industry expertise to deliver immersive omnichannel experiences. Ben focuses on the life cycle of creating engaging applications that encompass modular architecture, best-practice-based development, and cloud automation. He is passionate about bringing digital marketing to life through the power of the cloud. He has presented at conferences across the globe on analytics, omnichannel commerce, IoT, and virtual assistants.
Niket Ashesh
Sitecore MVP, Partner at Alpha Solutions
Multi-year Sitecore MVP and a client success champion. Niket is widely respected as one of the strongest Sitecore architects in North America. He is passionate about solving business problems, while continuing to focus on customer experience. Niket is constantly on a lookout for new things, which enables him develop remarkable solutions.
Roland Villemoes
Sitecore MVP, CTO at Alpha Solutions
Sitecore Commerce MVP and Software solutions architect with experience in a wide number of technologies. Roland brings a strong focus on business into any opportunity and keeps insisting that Technology is never interesting alone - technology is just one of many tools to help businesses grow. Roland has been working with Sitecore since 2004 and has a Master of Science degree in Computer Science from the University of Copenhagen and a degree in Public Administration.
Boris Brodsky
Sitecore MVP, Solutions Architect at Avanade
Vison-Driven, highly innovative Digital Architect and Sitecore Technology MVP. He blends a combination of innovative technology platforms together with deep industry expertise to deliver immersive omnichannel experiences for his clients.
Yassine Alahyane
Sr. Commerce Developer at XCentium
Yassine is a senior developer with 12 years of experience including four - on Sitecore Platform. He used to work with the Sitecore Commerce Product Team, where he built several features such as Sitecore Identity Server, SQL Sharding, PaaS ARM Templates and many others. Yassine's duties with XCentium range from providing technical guidance to customers, building POCs, estimating and validating requirements to designing and building solutions.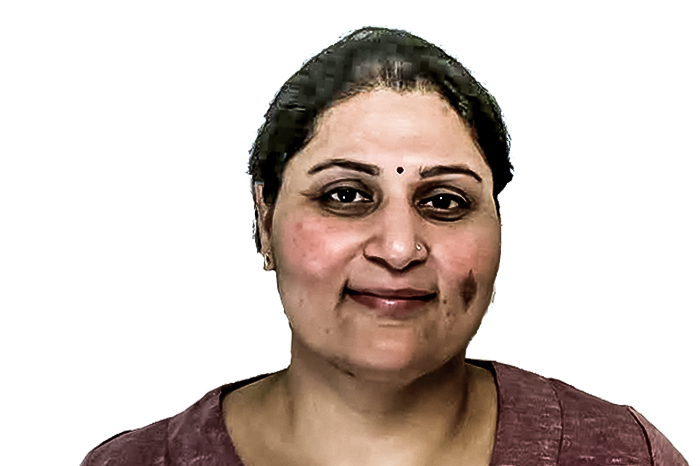 Hetal Dave
Sitecore MVP, Technical Architect at Verndale
Hetal has extra enthusiasm for eCommerce with "do it right" attitude. Vast experience with various CMS and Commerce platforms mainly involving Sitecore CMS integrations with Commerce platforms like Microsoft Commerce Server, Sitecore Commerce, uCommerce, MediaChase, Insite Commerce; and Episerver Commerce. Sitecore Commerce MVP - 2018 & 2019 and UCommerce MVP 2018.
REGISTER
Get the live event link and download calendar invites.




CAREER
OPPORTUNITIES

New Business

Vasiliy Fomichev

Director, Sitecore

(323) 393 3004

PRESS
INQUIRIES